Westermann Advisors supports leaders to effectively overcome today's challenges. We specialize in Crisis Communication, Crisis Prevention, Litigation PR and Executive Communication. As a member of Reputation Advisors International, Rainer Westermann can provide assistance in many locations throughout the world. Individualized strategies are delivered by our experienced advisors who understand their client's business, mission and goals.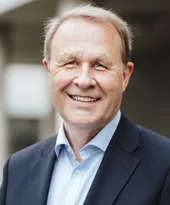 Rainer Westermann has a wealth of experience in Germany, Canada and the USA, providing counsel on how to build, improve and protect intangible assets. He is an experienced entrepreneur, corporate executive and advisor to senior management. Insights he gained as external consultant, in-house decision maker and corporate executive have influenced his unique perspective on using communications to achieve corporate goals. From 2017 to 2022, he served as President of the Crisis Protection Network (now Reputation Advisors International), Zurich. Since 2023, he is a Member of the Board of this exclusive international association of experienced reputation advisors. In 2021, Rainer was elected Chairman of the Board of the Life Sciences Acceleration Alliance, e.V., Munich, a registered non-profit association under German law.
Rainer was global head of communications at Infineon Technologies, a German DAX 30 corporation, with responsibility for the corporate brand, internal and external communications, as well as government relations. He was a Member of the Management Board of LHS Group, a NASDAQ and Neuer Markt traded software company based in the USA. For LHS he was in charge of investor relations and represented the company towards the global investment community and the media. During the takeover by Sema Group, he handled investor relations and proxy solicitation.
As CEO Germany, he restructured and rebuilt Burson-Marsteller, a respected brand in communications consulting. While in Toronto, he built a successful corporate communications and investor relations practice for Fleishman-Hillard Canada. Rainer started his own marketing communications agency in 1987, from which he founded Fleishman-Hillard Germany.
Today, Rainer serves on the Advisory Board of the TUM Institute for LifeLong Learning and is a lecturer at the TUM School of Management.